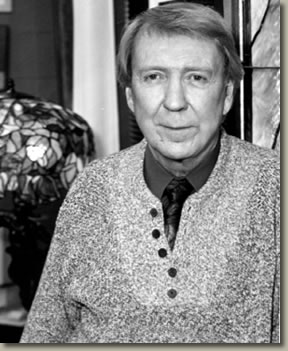 James Mulholland, one of the most published, performed, and commissioned composer/arrangers of his generation, creates for three passions - music, text and life. Children's choirs, high school ensembles, choral associations, and universities throughout the world regularly perform and commission his choral music. From 1995, he has received and completed 200 commissions. Over his career he has written over six hundred compositions. Besides his personal writing, he accepts approximately six commissions a year, in addition to his schedule of clinics, workshops and conventions, while maintaining his primary duties as Professor of Music at Butler University in Indianapolis, Indiana. Now in his 55th year, James continues to inspire countless singers around the globe with his mastery of the compositional craft.
In 1996, he received the Raymond W. Brock Commission, awarded by the American Choral Directors Association (ACDA). In 1994 he was named Louisiana State University School of Music's Alumni of the year. A Dissertation by James David Spillane: "All-State Choral Music; A Comprehensive Study of the Music Selected of the High School Honor Choirs of the Fifty States," appendix A lists the top five most programmed composers as Handel, Brahms, Mendelssohn, Mulholland, and Mozart. He has been awarded the State of Indiana's highest honor, "Sagamore of the Wabash" and the State of Indiana's "Outstanding Hoosier." He has also received Butler University's Medal of Honor. In addition, he has had three doctoral dissertations written about his music: Florida State University, University of Kentucky and the University of Arizona.
"I started singing at a very early age as a boy soprano, and studying voice and piano. Singing and tinkering around on the piano was my greatest joy - particularly, making up my own little pieces. I began studying composition at age twelve, with an outstanding composer. I always wanted to make my own music. I found my greatest love was creating, not interpreting."
"My Father was a brilliant man - a philosopher - and he had one of the most incredible photographic minds I have ever known. He had literally, hundreds of poems from the British Isles committed to memory. I grew up at his feet mesmerized as he eloquently quoted these great minds and poems. He had a poem and a quotation for every occasion. My Mother was a schoolteacher, who played the piano, and she was always humming or singing, regardless of the occasion. As a result, I grew up with two loves, literature and music. From my earliest memories, music and prose were a part of my daily life and I was in awe of it. As I grew older, I realized in vocal music you could combine these two great art forms. They are equal - poetry and music."
True to Mulholland's Irish heritage, his music is influenced by the British Isles' school of lyricism, which emphasizes the beauty of melody and text. Although he studied twelve-tone row, minimalism, and all the avant-garde techniques, these genres did not satisfy him, they were not his "voice." His aesthetic is very Romantic. Through his music, he desires to share the beauty of the great poets and give them the recognition and appreciation they deserve. Heinrich Heine, the great German poet said, "When words can express no more, music begins."